Developer Updates
Spruce Developer Update #3
At Spruce, we're building a product suite to manage all aspects of the data supply chain.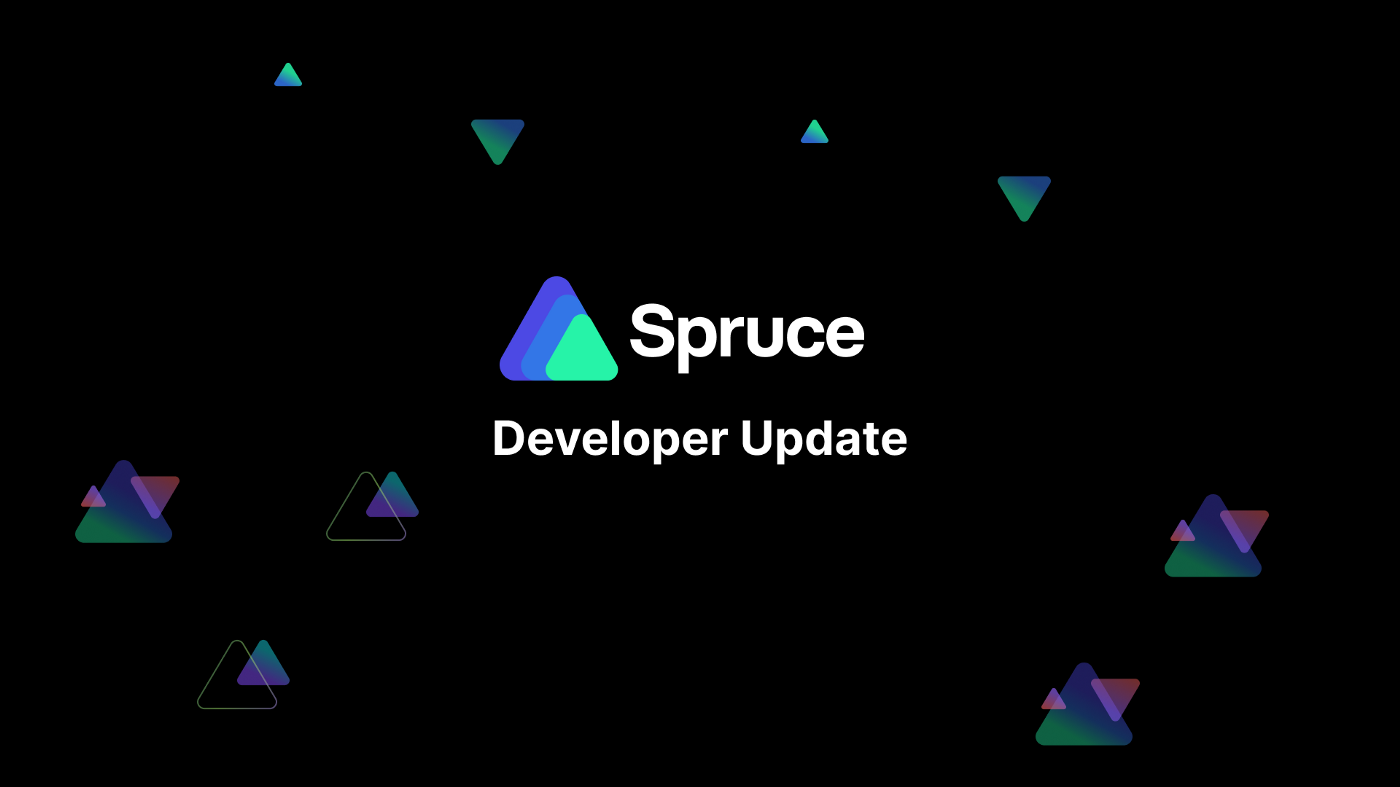 At Spruce, we're building a product suite to manage all aspects of the data supply chain. Here's the latest from our development efforts:
Rust VC/DID Library
We are currently working on a project called DIDKit: a cross-platform toolkit for using DIDs and VCs with our Rust libraries at the core.
We have been able to utilize the core credential flows of Issue, Present, and Verify using DIDKit, currently supporting RSA and Ed25519 signature systems with more to come.
We currently support did-key, but are starting work on support for did-tezos, did-btcr, did-web, and did-peer.
We are helping to write tests for the DID Test Suite at the W3C DID Working Group.
Tezos DID Method
The Tezos DID Method makes a pragmatic trade-off between usability, security, and privacy, allowing any Tezos-based address to have a useful DID.
Our current draft of the Tezos DID Method can be found here.
We have been reviewing this with members of the Tezos ecosystem and members of the decentralized identity ecosystem to ensure usability, security, and privacy.
We have started the implementation of the method.
We intend to submit this as a Credentials Community Group work item with our partner TQ over the next few weeks.
Credible
We are completing the integration of our Rust libraries into our native mobile applications through the Flutter cross-platform framework.
We have begun scoping the cloud wallet and single-page app target aspects of Credible.
Keylink
We have begun work on Keylink, which links existing enterprise accounts to keypairs.
We have a working MVP demonstration which uses Keycloak as the identity provider and Keylink as the relying party for signing with Ed25519 keys.
Keys are stored in an encrypted SQLite database for the MVP, but we intend to integrate with cloud KMS systems such as Amazon KMS in the future.
We intend to release Keylink open source as it matures.
---
Follow us on Twitter
Follow us on LinkedIn