Decentralized Identity
Why Sign-In with Ethereum is a Game-Changer Part 2
Sign-In with Ethereum opens a path where large corporations can no longer strip a user's ability to access services or spy on their actions. It opens the door for a massive amount of impact in web2 apps and services.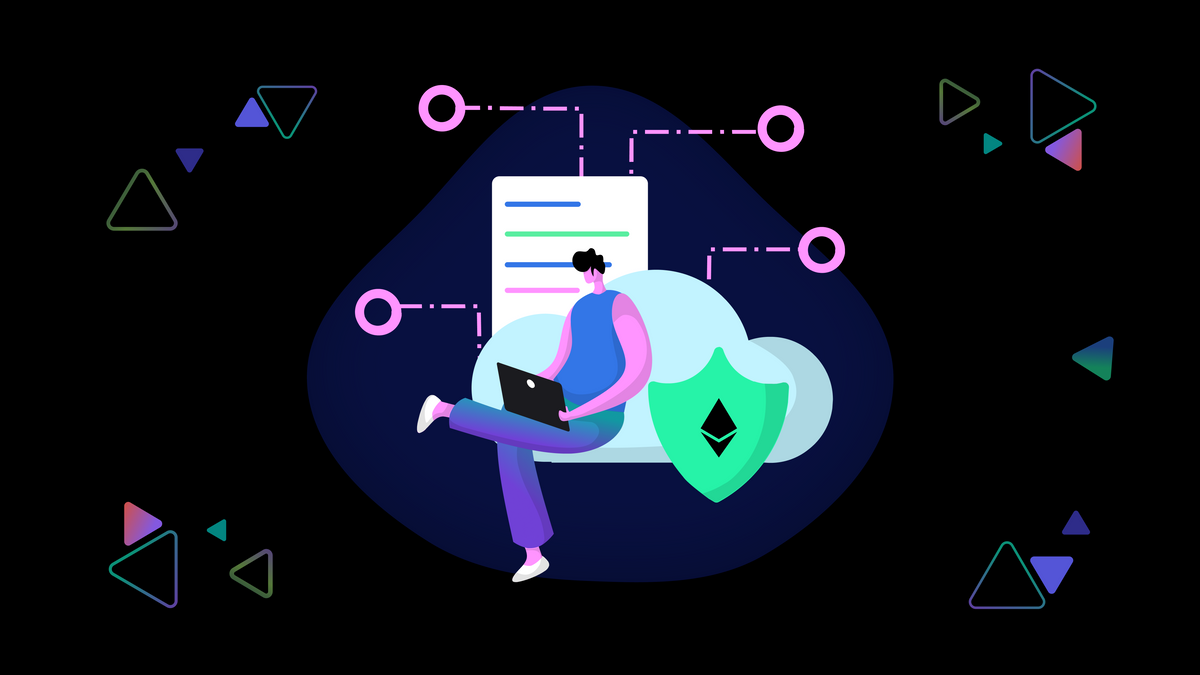 Sign-In with Ethereum (SIWE) is a game-changer for user choice on the Internet. It opens a new path where the user doesn't have to go through an Internet giant to access services, but instead owns the relationship directly. While web3 dapps are expected to benefit most dramatically and immediately from SIWE (as evidenced by ongoing adoption), it also opens the door for web2 applications to figure out their web3 strategy for their specific user demographics.
If you haven't read part 1, which explains why Sign-In with Ethereum is important for web3, check out the following post: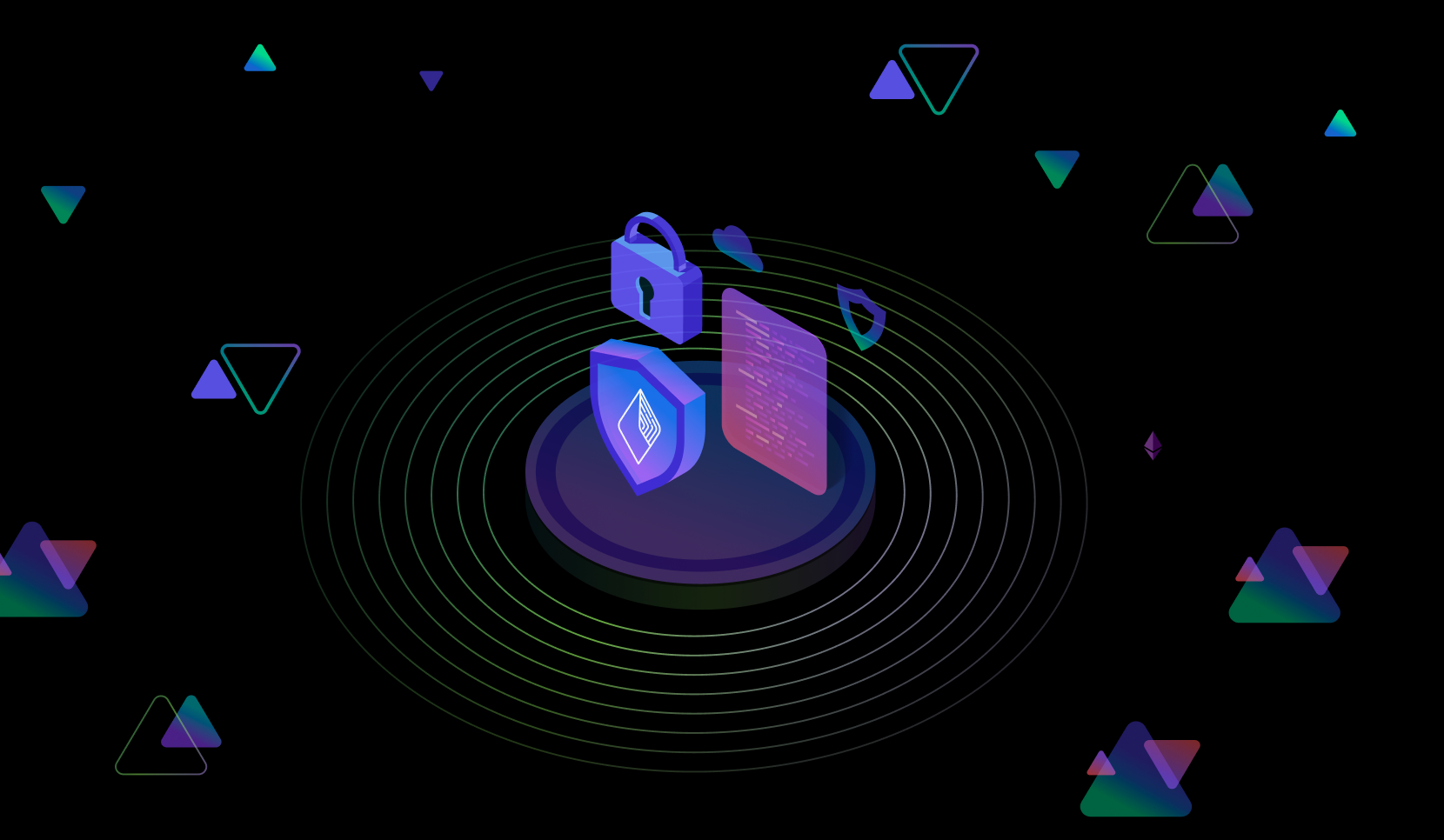 Most dapps today cannot augment the user experience with saved preferences (light mode or dark mode), drafts of user-created content, or anything best not stored on a public blockchain for privacy, scalability, or access control. These are table stakes to provide an excellent UX frequently encountered in web2.
Fortunately, Sign-In with Ethereum has standardized the way that Ethereum users can enjoy all of these features via securely logging in to services with their existing wallets, all without a password to remember. After users log in to dapps, they can then enjoy rich contextual interactions with UX that rivals web2 applications. Dapps can now remember a user as more than just a public key, and bring profiles, credentials, preferences, and more to a session after users authenticate.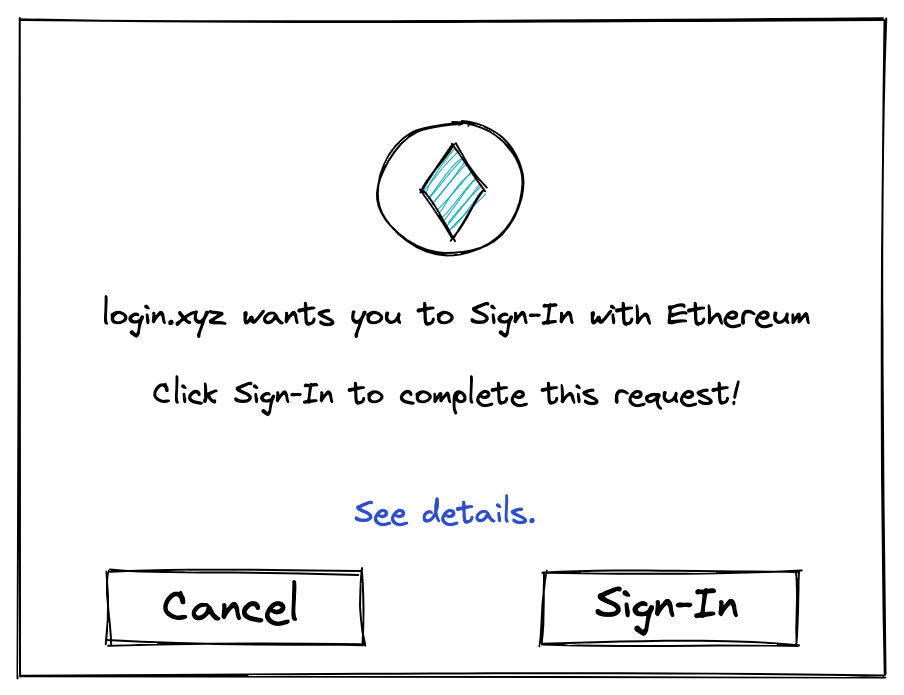 Using these new capabilities, it's now possible to bridge the gap between web2 and web3, with Sign-In with Ethereum as the first major entrypoint for how decentralized services respectfully deal with user data. With that, here are some of the advantages for web2 organizations to adopt Sign-In with Ethereum.
Sign-In with Ethereum is Free
One of the simplest and low-risk ways that web2 companies can meaningfully engage the web3 ecosystem is through Sign-In with Ethereum. Sign-In with Ethereum serves as an integration path for web3 components that doesn't compromise on user experience nor relevance across an entire user base. It's secure, doesn't affect existing users who aren't interested in web3, and provides important user research that directly informs a web3 strategy for any web2 company.
In order to best illustrate this point, we can narrow it down to a simple message:

SIWE costs nothing to end-users because they are just signing a message. There is no blockchain transaction required, and no gas to be paid to miners. SIWE is just a user confirming that they are logging in, and signing in order to do so.
With Sign-In with Ethereum, you can also let your existing users associate their Ethereum accounts, and use that as their means of authentication. In this case, the user is receiving a new form of passwordless login and can switch to an identifier that they control in the process. On top of all of this, existing users that aren't familiar with web3 need not worry because nothing that they already do is affected by this integration. They can continue to use the application or service as originally intended, without anything changing from the core user experience.
Sign-In with Ethereum simply adds an additional login option and offers users slightly more flexibility on how they engage with you. As a web2 company, you will have the opportunity to be a user's first touchpoint into web3, and to help them on their journey to control their own digital identity. This can naturally lead to increased user trust and growth for your brand.
Sign-In with Ethereum Powers Up Users
Additionally, when users sign in with Ethereum, they may voluntarily introduce a bit more about themselves to your service, depending on the account they chose to login with. This can potentially come with an on-chain history (or not) which may enable you to offer additional benefits based on those facts. This gives rise to a new form of power user who has both history on an existing service, and new interests indicated by on-chain activity.
It's important to stress the fact that this depends on whether or not the user decides to share that particular history with a service, and we encourage services to make users aware of this fact. It should always be completely opt-in, and services should let users know that they can use fresh new accounts if desired.
Users can always generate new accounts to log in with, or log in with existing accounts featuring on-chain activity.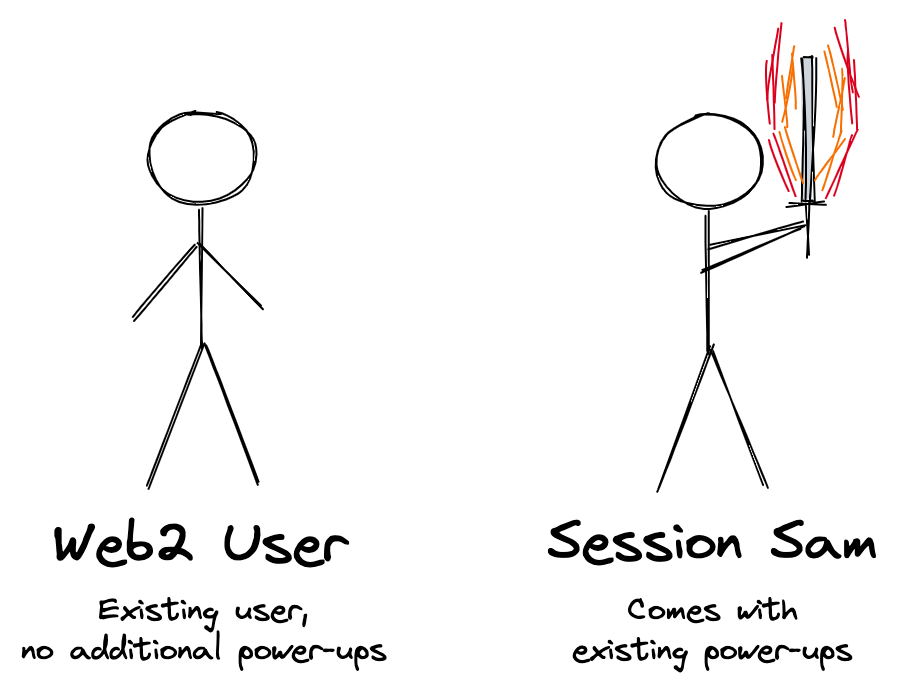 When users can log in with their wallets or link them to existing accounts, they are able to share more with your organization on their terms, and this can add a lot of value for both parties. For example, a company can create gated experiences based on NFT holdings, DAO membership, or even DeFi activity depending on what they wish to incentivize, or what programs they wish to create. For example,
Longtime fans of an artist holding their NFTs can purchase early discounted concert tickets before scalpers swarm the sales.
A special server hosting package may be made available for members of a DAO focused on developers.
Power users of decentralized exchanges may be given premium features at a financial services firm, such as leverage, credit, or a dedicated account manager.
This also opens the door for companies to create new web3 experiences for their users, such as an NFT drop or POAP distribution to existing accounts that may have logged in using Sign-In with Ethereum.

In addition to providing direct benefits to users, organizations can also use SIWE to orchestrate network effects across all their digital properties, removing interoperability barriers across departments and external partners. For example, a sports event ticket stub can be represented as an NFT, and due to the significance of the event (e.g., championship victory), that same NFT lets users wear a virtual cosmetic item in a AAA video game.
Sign-In with Ethereum Equals New Users
Finally, as a champion of user-controlled identity and data, you can now introduce your product to millions of users excited to use services that care about them: web3 users.
This isn't just adding a feature for your existing user base, but introducing your service to millions of users that care about the web3 decisions you make. These users live by the ethos of web3, are crypto native, and are willing to at least try any service that increases their autonomy.
By introducing Sign-In with Ethereum, you are demonstrating that you are a web3-forward organization, and are taking the first steps to show that you care.
---
Thanks to EIP-4361, we have a standard way of authenticating users using their Ethereum accounts. This doesn't just bring web3 functionality to web2, but introduces web3 users to web3-friendly traditional organizations.  If you're interested in introducing all of this to your service, we're always here to help. Be sure to also check out our documentation and join the next community call.
---
As we continue our work supporting Sign-In with Ethereum, we especially welcome implementers who already have users relying on similar workflows, authors of related EIPs, and wallet vendors who would like to do more to support user-owned identities to join us.
If you are interested in being involved, please join our Discord server: